On June 13, 2008 I took part in one of Car & Driver Live events. You get to drive several exotic cars during a morning or an afternoon. The following cars were brought to this event. Five of them had more than 500 horsepower.
Ferrari F430
Lamborghini Gallardo
Ford GT
Chevrolet Corvette Z06
Porsche 997 Turbo
Lotus Elise
a Noble which had mechanical issues, so we did not get to drive it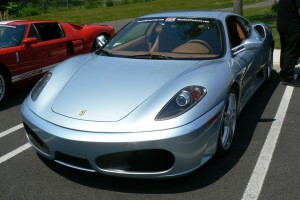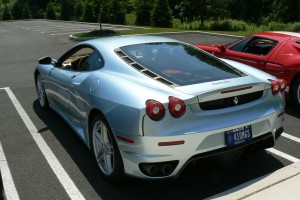 Ferrari F430, the chosen favorite
We got to drive the cars on regular country roads in eastern New York state. The group chose the Ferrari as the most fun car to drive. The rev matching F1 double clutch transmission was a thrill to use, even for a manual transmission guy. The Lambo had some issues with the transmission, so we did not get a chance to fall in love with it. The Ford GT was a surprise, in that it was as easy to drive as it was, but it was a brute of a car. The Porsche and the Vette were maybe the biggest surprises, in that they made you feel in total control.